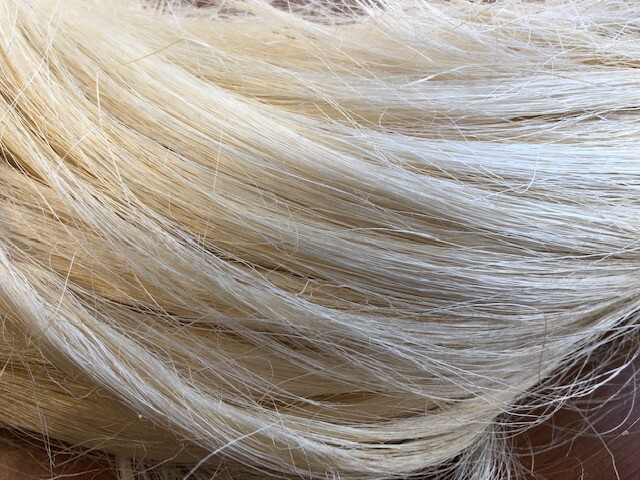 Wigglesworth is the marketing arm of the largest group producing East African sisal on five large commercial farms which have a centralised processing operation, utilising water to clean the fibre. The approximate collective hectarage under Sisal on our farms is around 20,000 hectares, producing around 20,000 tons per annum, depending on favourable weather conditions.
After planting out from the nursery, the plants are in the field for 2-3 years and once the leaves are over 60cms in length, the plants are then cut for the first time. Once the fibre has been extracted, it is dried on racks in the sun, washed, machine brushed and then baled.
The washing of the fibre during processing ensures that the fibre once dried in the sun is a natural light creamy white colour. The machine brushing reduces the level of impurities to below 1% for UG grade, which is the biggest grade produced by the farms.
The productive life of the Sisal Plant is between 7 – 10 years.
The Sisal produced on our farms in Tanzania and Kenya has been accepted in the industry as being of a consistent quality and produced to a standard higher than the requirements of the Official Standard Specification for African sisal fibre.
Historically, sisal fibre was used essentially for Agricultural Twines, primarily Baler Twine and today North America remains the largest market for this product, which is now sourced almost exclusively from Brazilian spinning mills.
Today, African sisal is used for a range of high-quality products, including:
Speciality pulp and papers such as filter and condenser papers.
Dartboards
Sisal buffing cloth and geotextiles
High end carpets and wall coverings
For the reinforcement of Plaster of Paris/Gypsum products
Yarns for wire rope cores, as well as for a range of handicrafts, exfoliation bath products and cat scratchers.
We produce in Kenya/Tanzania (baled in standard 250kgs):
No.1, No.2, No.3L, No.3, UG (also baled in 100kgs), SSUG (also baled in 100kgs), UHDS
We also produce Tow No.1 in 200kgs and 100kgs bales.
We are the only African producer producing No.1, No.2 and No.3 Grade fibres on a regular basis.
Chopped Sisal fibre can be produced on a special order basis from Amboni Spinning Mill on the basis of 22mm length fibre.
Madagascar Sisal
Madagascar Sisal Official Sisal Grades are as follows and are produced in 150kgs and 225kgs bales
No 3L
R - Rejections (equivalent to UG)
D - Declasse (slightly lower quality to UG)
Etoupe/Tow No 1
The sisal fibre is produced on a similar basis to East African sisal.
Brazilian Sisal
Brazilian sisal is produced on a large number of small holder farms of varying sizes averaging around 10 hectares in size, the fibre is extracted from the leaf without the use of water, on a portable hand raspadors double-brushed and baled. The quantity produced on each farm would average around one ton per week, it is collected and delivered to an exporter facility where the fibre is prepared for export.
We can supply the following grades, which are produced in 250kgs and 100kgs bales;
Type 1 DB
Type 2 DB
Type 3 DB
Type 3 common
Type 4
Reject or Refugo
Brazilian Sisal is used to make basic sisal products such as agricultural twines, general cordage, ropes and other lower quality end products. The fibre is less consistent in quality and has a higher moisture content than African farm produced sisal fibre.
A Brief History of Sisal Fibre
Sisal, or Henequen as it is known in the Yucatan peninsula area of Mexico, where it is an indigenous plant. The name Sisal originated from the port on the Yucatan from where it was exported in the early 1900's.
Sisal is one of the coarsest of the Hard Fibres.
It is from the Agave species of plants and is a succulent which is able to grow in poor soils with minimal rainfall. Agave Sisalana is the original variety used for commercial fibre production, although over the years Hybrids have been developed in East Africa in order to increase the number of productive leaves produced during the plants life.
The first plants arrived in East Africa around 1893 and have continued to be grown on varying sized commercial farms across Tanzania, Kenya, Mozambique and Madagascar, since that time. The centralised processing of the fibre, has ensured that the quality of African sisal in general has enabled it's use in higher value and more specialised end products, such as carpets, wire rope cores, dartboards, speciality pulps, plaster reinforcement and handicrafts.
Agave Sisalana was introduced into Brazil in the late 1930's, but it was not until the 1960's that Brazilian production developed to support many local spinning mills manufacturing agricultural twines.